This content is from another website - Click
here
to view on original site.
The Canadian Conference of Catholic Bishops (CCCB) looks back on the one-year anniversary of the historic "penitential pilgrimage" of Pope Francis to Canada last summer which marked an important step toward "walking together" in the Church's relationship with Indigenous Peoples of This Land.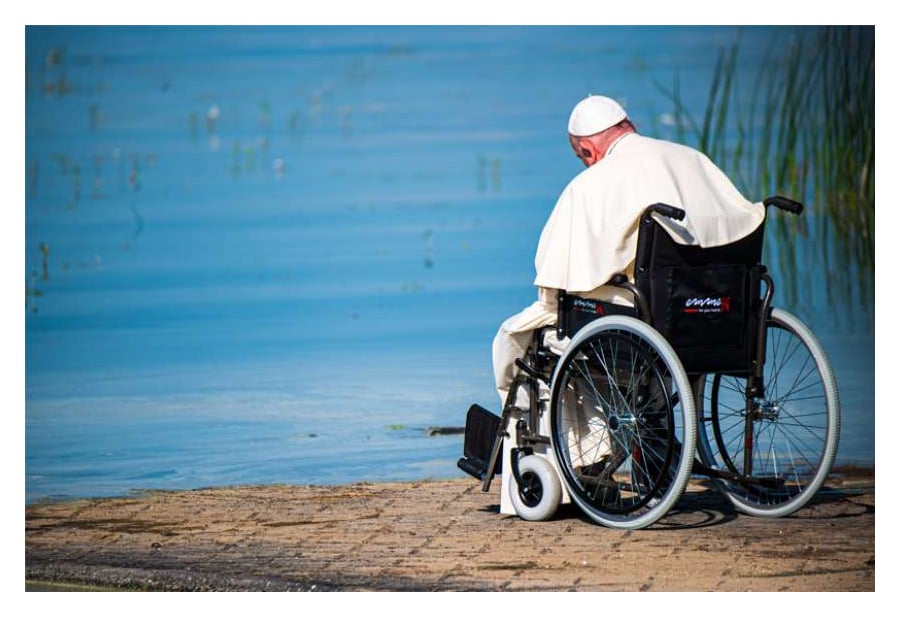 "During those days with Pope Francis in Canada, we recognized in him the Lord's mercy, which he offered to us," said Bishop Raymond Poisson, President of the CCCB. "We realized that the Holy Father's presence had involved great personal and physical effort on his part, but we also knew how much his encounters with Indigenous Peoples represented, and still represent a living expression of a mutual effort – the Holy Father with the Church in Canada – to "walk together" and to open up new horizons of hope within our communities."
The pastoral visit to Canada took place July 24-29, 2022 with the Holy Father partaking in seven events held in various areas of the country including Edmonton, Alberta, Quebec City, Quebec and Iqaluit, Nunavut.
In the time since Pope Francis' visit, the Canadian Bishops released four pastoral letters on reconciliation with Indigenous Peoples: to the First Nations, to the Inuit, to the Metis, and to the People of God. These letters came as a result of several months of encounters with Indigenous Peoples at the local level, through Listening Circles, the Indigenous delegation to the Vatican in April of 2022 and Pope Francis' historic visit to the country in July.
Further, the CCCB established the Indigenous Reconciliation Fund (IRF) which has raised more than $11 million dollars to support local projects, determined in collaboration with First Nations, Metis and Inuit partners. In February 2022, the Archdiocese of Toronto formally announced it would commit to the fund through a pledge of $6 million, over a five-year period. More information on the Indigenous Reconciliation Fund can be found here.
May we continue the journey of walking together on the path to healing, reconciliation and hope.
To read the entire story from the CCCB, please click here.
---
An additional fruit of the reconciliation journey, Salt + Light Media will premiere a new documentary this week to commemorate the historic visit of Pope Francis to Canada. The 58-minute documentary film titled, Walking Together: Into One Beat, will premiere on Salt + Light TV on Thursday, July 27, at 8 p.m. with encore presentations scheduled for Friday, July 28 at 12:30 a.m. and Sunday, July 30 at 2 p.m. The documentary will also be available to all viewers on Salt + Light Plus in English, French and Chinese.